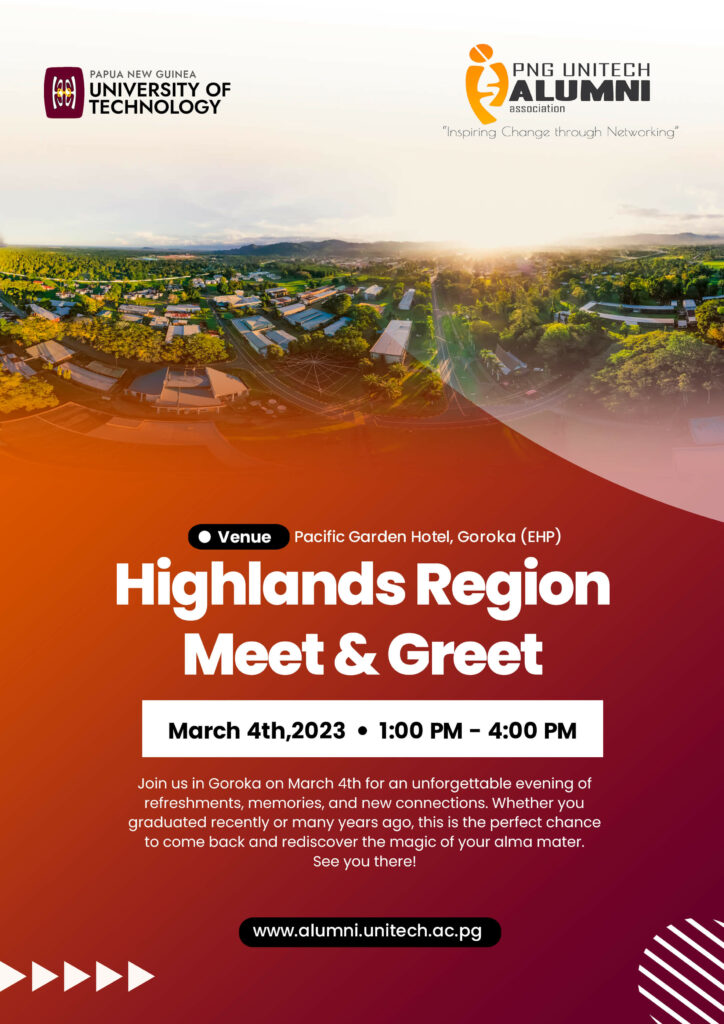 Welcome to the official website of the Papua New Guinea University of Technology Alumni Association!
Our mission is to foster lifelong relationships between alumni and the university community, and to promote the growth and success of our alma mater.
As a member of our alumni association, you will have access to a wide range of resources and opportunities to connect, learn, and grow with your fellow graduates.
Whether you are a recent graduate or a seasoned professional, we invite you to join us in celebrating the spirit of excellence, innovation, and community that defines the PNG University of Technology experience. Let's make a difference together!